Our Vision:
To Advance the Freedom to Connect and Communicate.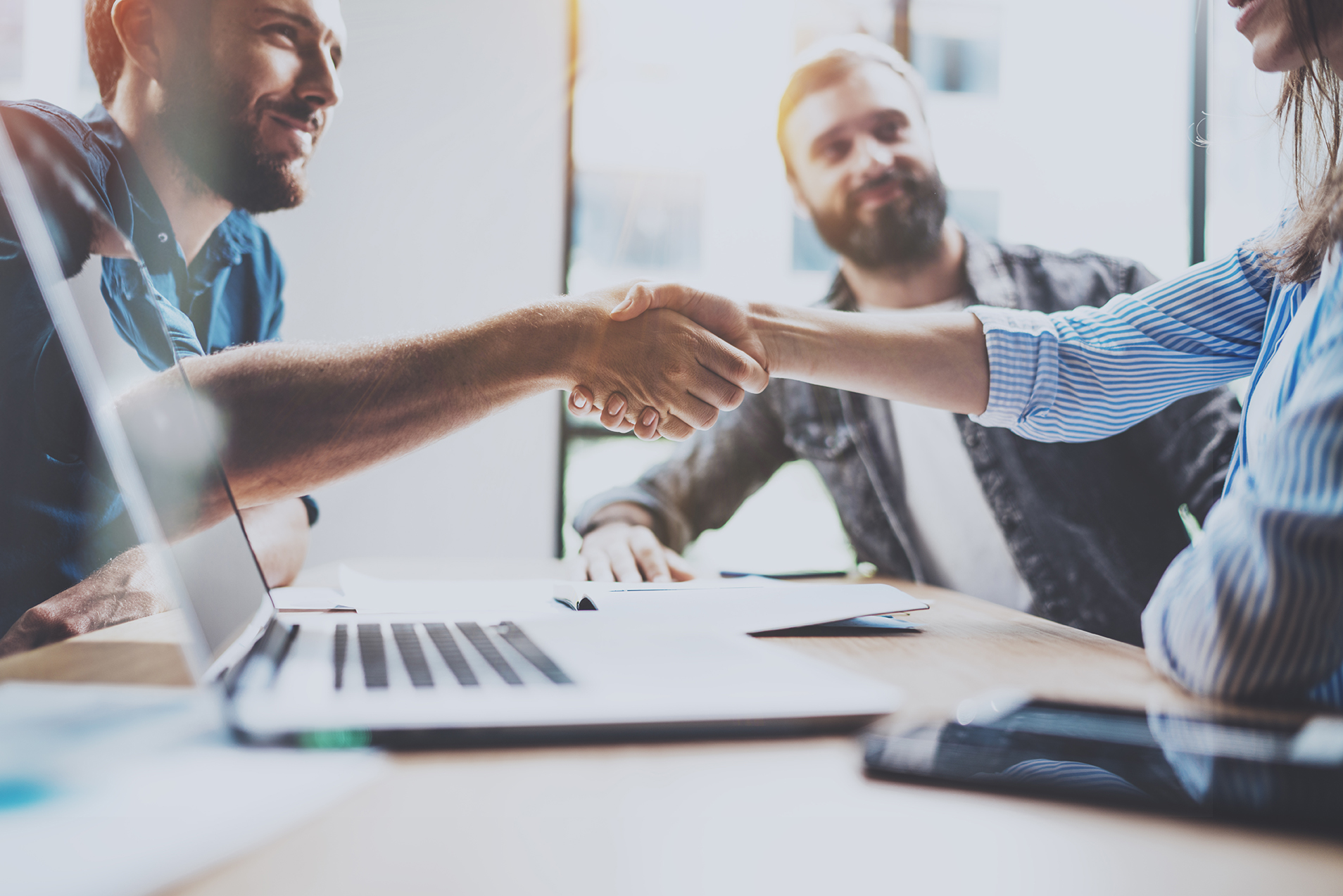 Our Mission Statement:
To be a thriving, world-class organization that supports all its members discover, develop and use their greatest strengths toward their full potential and the team's optimal & peak performance. The products and services we represent are the life-blood of our clients' communications. They play a crucial role in the world in promoting the free flow and exchange of ideas and information. Reflected in our core values and principles is the 'way' in which we do business, how we interact with everyone we come in contact with, and our absolute dedication to collaboration, customer satisfaction, and global contribution. Our business will also strive to serve as a model of doing business by combining business with moral and social responsibility; using a strengths-based, partnership model.
Our Pledge to our Customers:
To serve as trusted advisors by providing advice, leverage, and simplicity for organizations to communicate effectively while contributing tremendous value to our community.
Our Story and Benefits:
Telecom Advisors is a single-source advising firm for all telecom-related services and life-cycle management. We are Subject Matter Experts in the area of Telecommunications. We have been in business since 2002 with a singular focus – our customers. We assist our customers in reducing their total telecom spend while maximizing efficiencies (like more bandwidth, true redundancy, and diversity, better overall provider service with white-glove treatment, strategic market advice, etc.). We have a very unique business model that provides our customers with great value while mitigating their risks and lowering costs. We serve as an advocate for our clients representing their interests, and we strive to be more than a vendor to our customers, rather a trusted partner.
Telecom Advisors advises companies and assists with all telecom life-cycle related activities including: inventory build and maintenance, needs analysis, sourcing and procuring services from multiple providers, managing RFI's and RFP's, contract monitoring and negotiation, repairs and escalations, and overall account management.
Key Benefits in Partnering with Telecom Advisors:
We live by our core principles we deliver for our customers:
Trust
Above all, we aim to serve as your "Trusted Advisors" providing independent, objective and unbiased support and advice.  We are supplier and technology agnostic, giving us the freedom to collaborate on what's best for your business, not what your providers want to sell you.
Leverage
Use our access, subject matter experts, purchasing volume, and relationships to your maximum benefit. Using us saves your organization time, cost, complexity, and resources (which can be used on more important core business initiatives).  Through us, you have access to ALL providers in the global marketplace through all channels (retail, wholesale, aggregation, niche, etc.), as well as access to the top Subject Matter Experts nationally in their respective fields.
Simplicity
Single Source (One-Stop-Shop) for all things Telecom including the best support teams (we keep your providers honest and accountable). No more worry about account rep turnover, poor performance and/or lack of knowledge transfer. We bring you world-class reliability and support.
Cost Savings and Control
We help all our customers optimize their telecom environments which produces sizable Op-Ex cost reduction.
More Benefits in Partnering with Telecom Advisors:
We aim to be a strategic partner, not just another vendor.

We are an extension of your staff. We are your advocates and we work for you.

We will reduce your costs and (perpetually) optimize, leverage, centralize and simplify your telecom procurement and management. This is our core expertise and what we do every day.

We've been doing this since 2002 and have a wide range of global customers including Enterprise customers in the Fortune/Global 500/5000.

We are subject matter experts in telecom, including procurement and management of.  And by extension of our key, world-class suppliers, we have access to a network of leading subject matter experts in key disciplines (i.e. SD-WAN, UCaaS, Contact Center, Mobility/IoT, Cloud, Cyber Security, and more) available for you whenever you need.

We are invested in your success and a long-lasting relationship, and we aim to partner together with you, including learning how and why decisions are made as they are (i.e. your own customer relationships, go to market strategies, etc.) so we can do the heavy legwork for you of bringing only the top solutions that make sense specifically for your organization.

We add virtually no risk with tremendous upside.
Telecom Advisors will dramatically improve your entire customer experience when it comes to all things telecom related. Contact us today!